With an overlooking view of Main Street Naples out of the bay window, enjoy a stay in our queen standard room.  The open feel gives a spacious are for guests to relax. It the closest to our 2nd floor guest balcony and offers a spacious restroom with shower and tub.
** BE ADVISED – This suite is located directly over the Social Taproom's Gatsby Room.  Guests could experience noise from below in that area on busy nights.**
• NO ELEVATOR – GUESTS MUST BE ABLE TO CLIMB ONE FLIGHT OF STAIRS
• Self Check-in/Self Check-out
• High-Speed Wi-Fi
• On-Street Parking
• Brand New Mattress and Bedding
• SmartTV – NO CABLE
• Non-Smoking Suite
• Mini-fridge
• Air Conditioning
• Hairdryer
• Access to our Guest Breakfast Room
At The Naples Hotel, our rooms offer many modern amenities for any type of traveler. All our rooms include free parking, High-Speed Wi-Fi, air conditioning, Smart TVs, and Keurig coffee machines. We provide a selection of coffee and tea for your enjoyment.  All suites are non-smoking.  You will be certain to sleep well, as every bed in the hotel was brand new as of August 2o2o.  All Suites are generous and provide you with private sitting rooms. Guests can also enjoy people watching from the 2nd floor balcony that overlooks Main Street Naples.  This is an excellent spot for sipping your favorite beverage and recapping the days' events.   Please feel free to contact our hotel staff for any special needs or requests and we will do our best to accommodate you.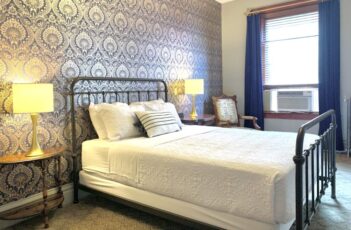 Riesling Suite
Newly renovated, the Riesling Suite offers a queen bed and private sitting room with an electric fireplace.  This suite is also our most active in the paranormal.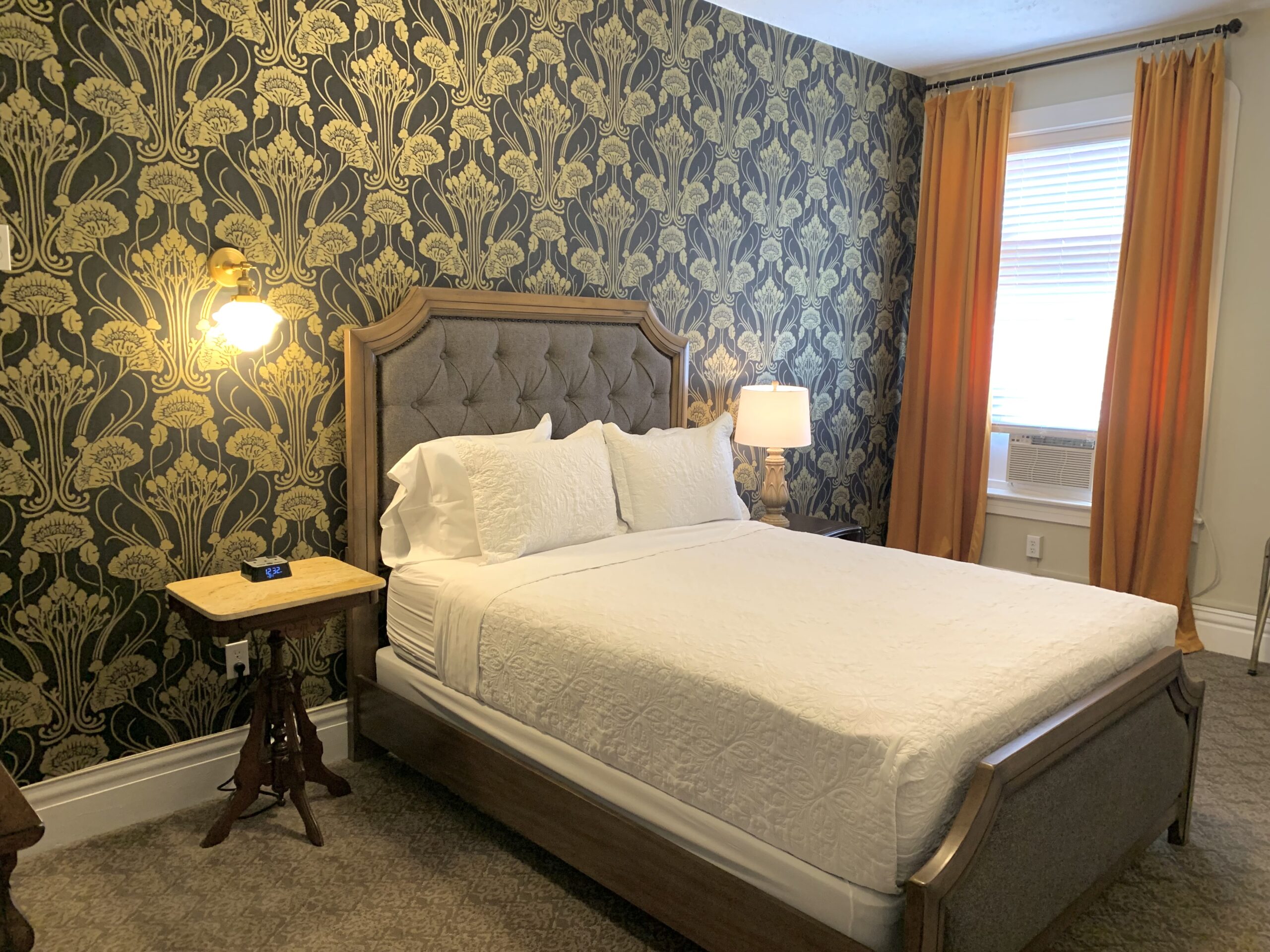 Niagara Suite
Step into our elegant queen-sized suite that offers the finest decor with a private sitting room.  The jacuzzi tub is a couple's dream!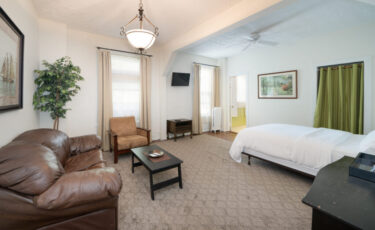 Delaware Suite
Our open concept suite offers a king size bed and loveseat sitting area.  With a newly updated bathroom and electric fireplace, it's time to get cozy!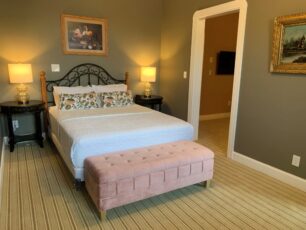 Merlot Suite
This suite's vintage decor will make you feel like you've stepped back into your grandparent's house, but also offers the modern amenities we've come to expect.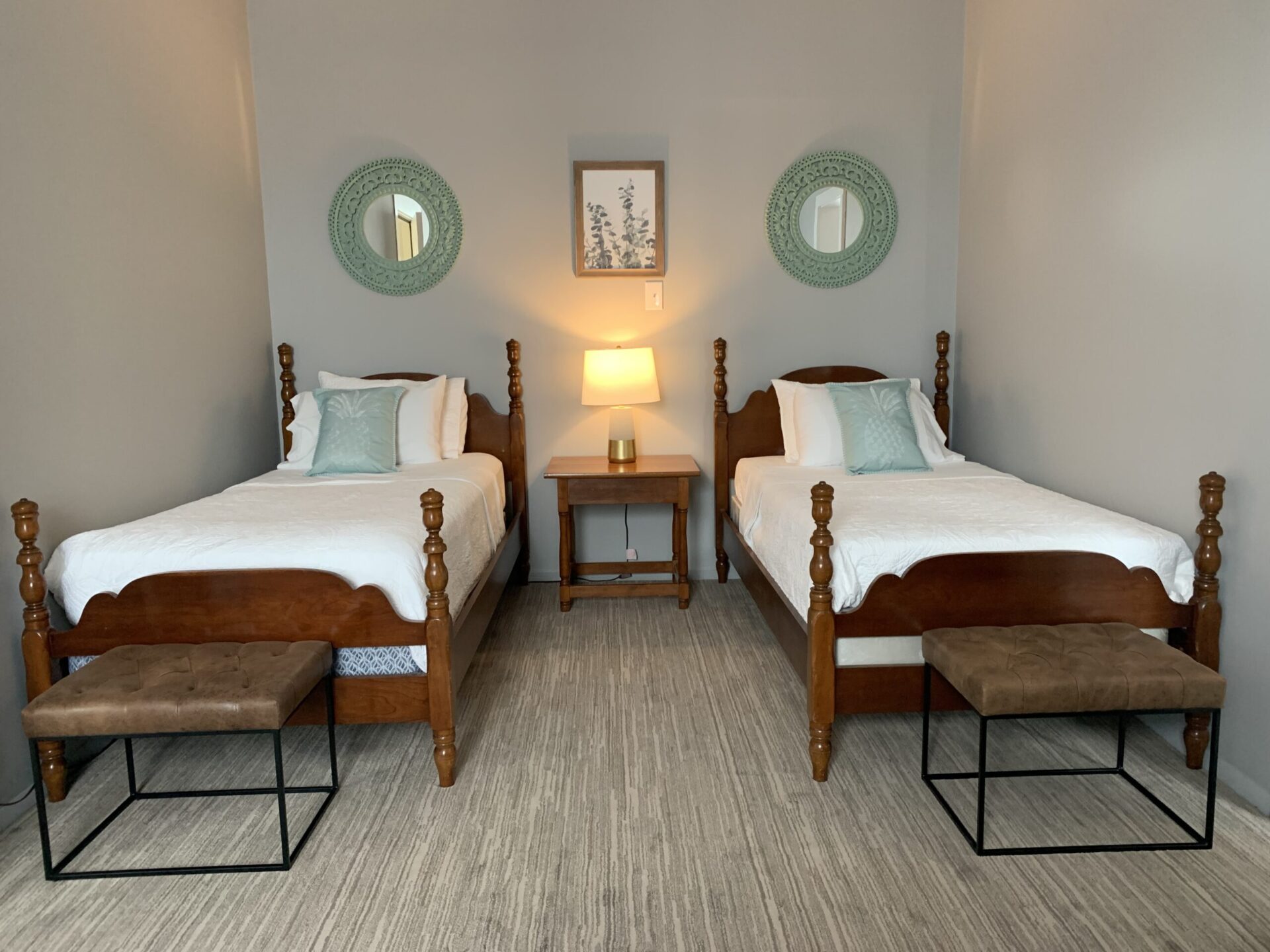 Vineyard Suite
Our largest accommodation offers a King, Queen & two Twin beds making this the perfect suite for families or larger groups.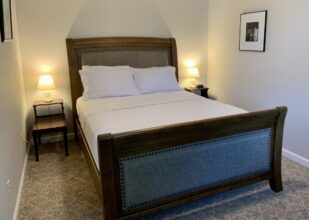 Widmer Suite
Our quietest suite, and located on the 3rd floor, the Widmer offers a queen size bed, sitting area and an updated bathroom.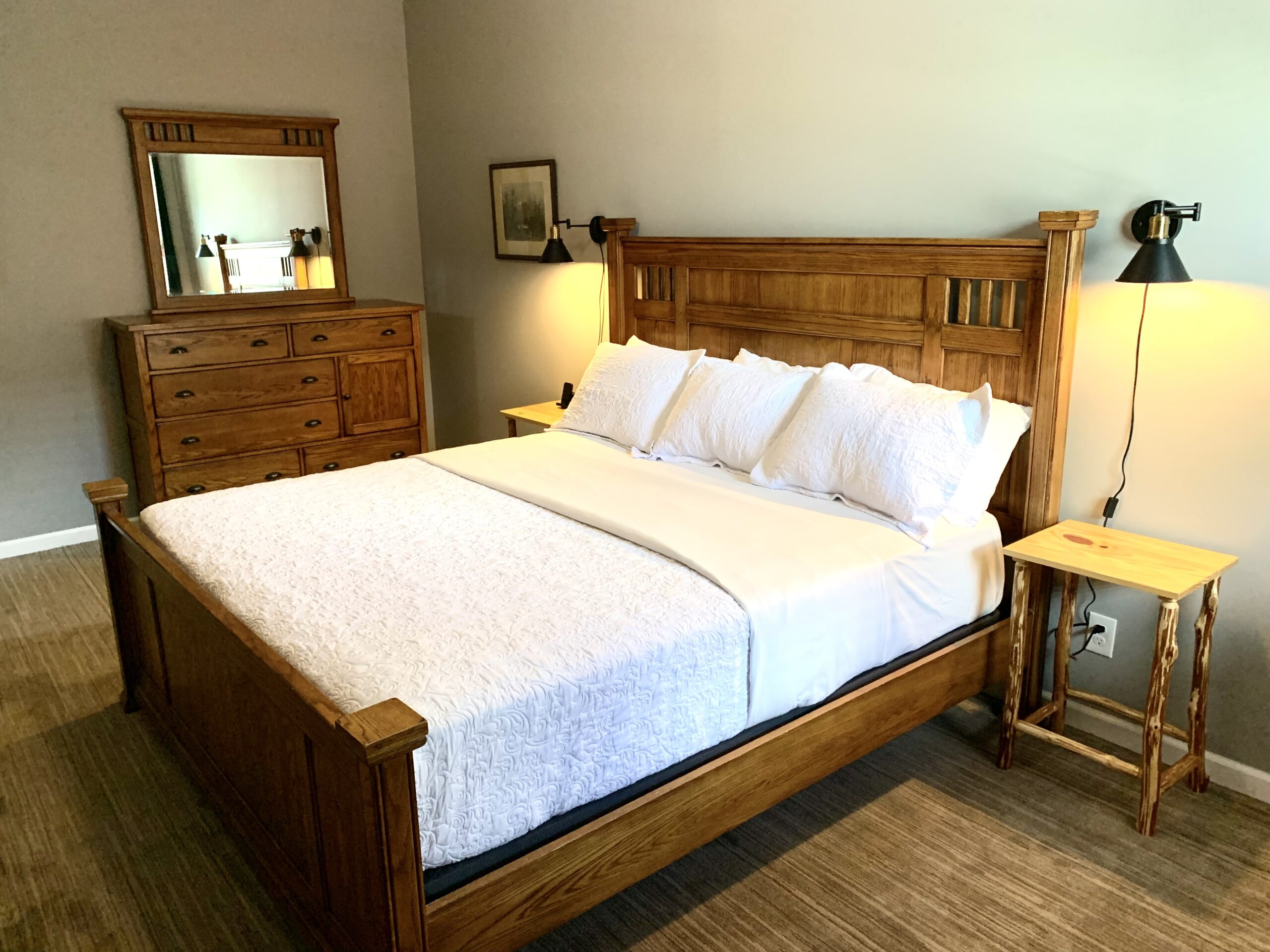 Sutton Suite
Our newest suite is outfitted for the fisherman in you.  Located on the 3rd floor, the Sutton offers a king size bed, living room area with electric fireplace and a bathroom with a stand-up shower.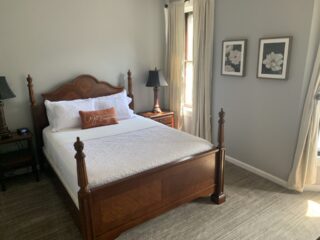 Derby Suite
The morning sun makes this the coziest of all the 3rd floor suites!  Enjoy a queen size bed, remodeled bath and spacious sitting area while overlooking Main Street Naples.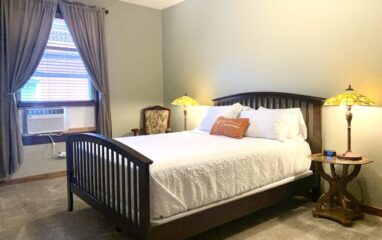 Harvest Suite
This queen-sized suite has been newly renovated and offers spacious accommodations with a full kitchen area.  Located on our 3rd floor, this suite is ideal for single travelers or a couple.